Card Key Access to Courts – Attorneys who have been members of the Bar Association continuously, for at least two years, are eligible to apply for card key access to the San Mateo County Superior Court, which allows them to by-pass the security screening by using the employee entrance. Call the Associate Executive Director, Alma Robles at 650.298.4003 for more information or to schedule an appointment and sign the Card Key Agreement.
The Docket – This annual magazine contains in-depth articles written by and for members of the San Mateo County Bar Association and retired and sitting members of the local judiciary. It is created by our members for our members!
The Here-Say Newsletter – This bi-monthly publication tracks the activities of the Bar Association's various committees and sections, the Bench and various county legal departments. It reports professional, MCLE and social events and other developments of importance to the local legal community. Members receive a discounted advertising rate. All SMCBA members use the Take Notice section of the Here-Say to post their address change, firm name change and/or announce new firm members – assuming those new members have joined the SMCBA, of course!
Law & Motion keeps our members up to-date on SMCBA and section events, MCLE opportunities, and special notices from the San Mateo County Superior
Mailing Labels – Members can purchase mailing labels at a discount over the rate charged to the public. Labels are available for all Bar Association members, or for members of specific Sections. Call the Associate Executive Director, Alma Robles at 650.298.4003 or e-mail us for more information.
MCLE – The SMCBA is a California State Bar approved provider of MCLE (Provider Number 287). The Bar Association, through a coordinated effort by its MCLE Committee, sponsors various programs to enable its members to fulfill the MCLE requirements of the State Bar of California. Section members pay no additional MCLE costs when attending MCLE events sponsored by that Section. Additionally, each January, the SMCBA sponsors its "Funky Credit Day," an all day event providing those hard to obtain MCLE credits in Ethics and Bias in the Courtroom. All SMCBA-sponsored MCLE events are noted on our Events Calendar. Legal Specialization MCLE is also available for Family Law, Criminal Law, and Estate Planning/Probate/Elder Law.
Membership Directory – Released every three years, our full-color directory is used by all our members! This includes attorneys, associate members, and the judiciary.
SMCBA member profile now gives our members the opportunity to view the fully searchable, printable online membership directory; register to attend all SMCBA events; update your profile; view and print the monthly newsletter, and the Here-Say.
We're happy to work with the following businesses that offer discounts on their products and services to SMCBA members.
Some business may require proof of current membership at the time of your transaction. If so, please contact Membership Services at membership@smcba.org or call (650) 298-4030.
*Click on the Company's logo to view their website. If there is an email available, click on the company's name to send them an email.
AAA Insurance offers best-in-class 24/7 roadside assistance, towing, travel, insurance, notary, DMV, and auto insurance. Members receive exclusive discounts and savings.
California Automobile Association
510 Veterans Blvd., Ste. A
Redwood City, CA 94063
Contact:
Tracy Taylor
(650) 301-1302
www.calstate.aaa.com
The ABA Retirement Funds Program ("the Program") provides affordable 401(k) plans exclusively to law firms of all sizes, even solo practitioners. The Program offers plan design flexibility, a broad range of investment options, full-service administration, and professional fiduciary services. Call us for a free consultation or visit our website learn about a different kind of retirement plan built specifically for your law firm.
Contact:
Patrick L. Conlon
(617) 230-1496
www.abaretirement.com
Association Member Benefits Advisors (AMBA) is working with the San Mateo County Bar Association to provide direct access to the State Bar Sponsored Lawyers Professional Liability Insurance Program in a way that supports the SMCBA and its mission. For information regarding the State Bar Sponsored Professional Liability, Life Insurance, Accidental Death & Dismemberment and Workers Compensation programs, including easy to complete on-line applications, please visit: https://www.mybarbenefits.com/
Contact:
Jack Witherspoon
jack.witherspoon@mercer.com
(415) 983-5658

BenefitHub provides a full suite of benefits all in one place.
230 Park Ave., 3rd Flr. West
New York, NY 10169
Contact:
Customer Care
(866) 664-4621
customercare@benefithub.com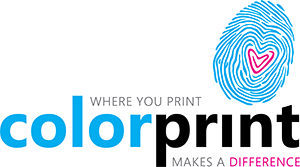 ColorPrint offers a 15% discount on printing services. ColorPrint believes that printing goes way beyond getting ink on paper. It's about really delivering the service you deserve (at prices that will surprise and delight you). Mailing services, fast printing San Mateo, Daly City, Redwood City, (up through San Francisco) means customer-building service for you. We focus on the detail. ColorPrint wants you to be successful.
ColorPrint Digital
1570 Gilbreth Rd.
Burlingame, CA 94010
Contact:
marka@colorprint.com
Phone: (650) 697-7611
Fax: (650) 697-3437
Convert It Marketing is the go-to marketing solution for small law firms. Their services are known for being Easy, Effective, and Affordable. From Websites to Google Ads campaigns and everything in between, Convert It consistently provides a proven way to grow your firm. Best of all, it's a white-glove service so there's essentially no work done on the firm's end. SMCBA members receive a 15% off discount on everything!
Contact:
Zeke Silvani
(650) 750-4028
Eminent Networks is an IT consulting and computer support company serving businesses throughout the Bay Area. We provide information technology services, solutions, hardware and support to ensure your business computer systems run efficiently and effectively. Whether your business needs assistance with setup, troubleshooting/repair, maintenance, and design of your PC, Servers, network, Wireless network, Firewalls, backup systems, monitoring, etc., Eminent Networks can help.
Contact:
Hiep Nguyen
(408) 655-8802
Law Catalog is the e-commerce site for ALM's industry-leading legal books, directories, periodicals, events and research tools. SMCBA Member receive 10% off site wide at LawCatalog.com with a code. Email membership@smcba.org to obtain the code.
Contact:
Sandra Seithel
(321) 300-5355 x1209
LawCatalog.com
LawPay platform, powered by AffiniPay, was developed specifically to help attorneys collect client payments through a streamlined, efficient, and affordable solution. Founded in 2005, AffiniPay is a complete, end-to-end payment processing systems. AffiniPay has successfully developed custom payment solutions for the legal, medical, and accounting industries.
Contact:
Tracey Gavin
(512) 366-6973
Lawyers' Mutual Insurance Company offers sole practitioners who wish to join the Lawyer Referral Service liability coverage. The annual cost of the Association Referral Service Program policy is $500.00. This policy complies with the California State Bar's Minimum Standards that require all Lawyer Referral Service members to provide evidence of insurance as a condition of membership.
Lawyers' Mutual Insurance Company
3110 W. Empire Ave.
Burbank, CA 91504
Contact:
Brenna
(818) 447-5375
Office Depot offers discounted office supplies for SMCBA members. Office Depot offers various services, from custom printing to tech depot services. Their office supplies include, but are not limited to, paper, ink & toner, cleaning supplies, and furniture.
Contact:
Christa Rodriguez
(415) 545-8333
christa.rodriguez@officedepot.com
Omnizant, LLC, Omnizant is a full-service digital marketing agency specializing in legal marketing. We would like to offer a one-time $500 discount on our services to members of the SMCBA. If you are interested in using Omnizant, please contact Michael Spagnola and let him know you were referred by the San Mateo County Bar Association.
Contact:
Michael Spagnola
877-721-2789
michael.spagnola@omnizant.com
OnBoard is a meeting solution that can be used on any device, anywhere, that makes preparing for board and committee meetings easy. A board portal with the tools every director and administrator needs to be OnBoard offers a 10% discount to SMCBA members.
Contact:
Amy Roth
(765) 535-1880 ext. 1150
aroth@onboardmeetings.com
One Legal One Legal is an easy-to-use online portal that lets you manage all your California court filing, nationwide process serving, and more. With One Legal, you can place orders, track statuses, and access returned documents, anytime and anywhere. And if you need help along the way, you can always call or email our expert team of support specialists. To claim your 10% discount, visit https://www.onelegal.com/sanmateobar
Contact:
Apryl Johnston
ajohnston@onlegal.com
(415) 475-6203
OnTrac Regional Package Delivery has a special rate for our members. It is a volume based discount level; members get the discount on all their shipments. The service is our next day by 10:30 AM within CA and NV and 2 day morning to AZ, WA, UT, ID, CO, OR at a low rate. Members contact Stacie at OnTrac, so she can set up a free account for you today.
Contact:
Stacie Otis
(650) 242-2767
Provident Credit Union offers free membership to SMCBA members and their employees. SMCBA members and their employees will also receive a $200 bonus when they open a new Provident account. There is no monthly or annual fees. They also offer free business accounts and health savings account. In addition to the perks above, Provident offers in-person and webinar seminars, such as Financial Workshops, New Homebuyers Seminar, and Education College (Planning) Workshop.
Provident Credit Union
303 Twin Dolphin Dr.
Redwood Shores, CA 94065
Contact:
Art Pimental
(650) 508-0300 x2088
(650) 801-7143
Six Flags offers SMCBA members discounted tickets and season passes.
Contact the SMCBA Member Services to get your discount: (650) 298-4030
Tickets at Work offers admission discounts, exclusive offers and special events available online! Special savings and vacation deals to SeaWorld San Diego, SeaWorld Orlando, SeaWorld San Antonio, Busch Gardens Willamsburg, Busch Gardens Tampa Bay, Adventure Island, Water Country USA and Sesame Place. Knott's Berry Farm also offers discounted park admission and summer vacation packages.
Contact:
(954) 342-2900
Rhino Process Serving and Investigation is a litigation support firm , offering services in areas of Process Serving, Investigation , E-filing (self -help portal) ,Workplace Violence Preparedness and Termination Support Services (Armed) . Plus , access to nationwide service of process and investigators network.
Preview video Ad:
https://www.youtube.com/watch?v=Pkn1PBKtC9g
Flat rate of $8.00 E-filing when signing up as a customer and using our self-help E-filing Portal. (not including court fees )
Contact:
Neriza Quitlong
(833) 711-3400
http://lllegalassistance.com/

Vocalmeet offers MCLE credit videos for members and nonmembers to watch on the SMCBA website.
The cost to purchase the videos differs depending on if you are a member or nonmember.
Contact:
Laurelle Jon Baptiste
(866) 553-4540
laurelle@vocalmeet.com